Will and Trust Lawyer in Laguna Hills, CA
Deciding what will happen to your home, your financial assets, and your personal possessions after your passing can be a difficult process. However, if you don't take the time to make these decisions now, a court may end up dividing your property for you and costing your estate undue expenses and excessive taxes,  long delays, which can and should be eliminated. Proper planning makes all the difference in your families legacy.
Contact Us Today (949)-830-3700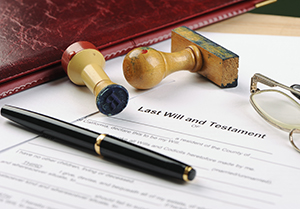 Take Control of Your Assets
Instead of leaving such important decisions to the probate courts, get the assistance you need to make wise decisions today concerning your estate by speaking with James E. Mahfood Attorney at Law. James is dedicated to helping you through every step of your estate planning, and is prepared to assist you with such legal services as:
Drafting a will.
Creating a living trust.
Creating business, education, retirement, and other trusts.
Preparing Advance Health Care Directives (Durable Power of Attorney for Health Care) providing for your current health care needs as well as personalized and detailed instructions for your providers in the later years.
Preparing Durable Powers of Attorney for your assets and personal affairs.
Structuring trusts to best meets you and your family needs and financial issues.
Helping you explore options to save on estate taxes.
The decisions you make regarding your estate determine how your property will be divided and what estate taxes will be paid after your passing. Be sure that your wishes are carried out by consulting with James E. Mahfood Attorney at Law today.